While national teams are always strong at junior level, there are very few trade teams who can claim to be a strong unit filled with future stars. Off the top of my head, I of course think of Auto Eder, Cannibal and AG2R Citroen U19.
But Danish team Team NPV-Carl Ras Roskilde can claim to be just as good as those teams. Theodor Storm, Nicolai Wandahl, the on-fire Henrik Pedersen and Kristian Egholm all call the team home. So too does Tobias Svarre.Svarre was a very solid junior last season, but he has been terrific this year, taking 2nd in Gent-Wevelgem, winning two stages and the GC at the Zuid-Limburg Tour and was 8th in the Pays de Vaud prologue last week.
He's also really nice, and I gave him a call ahead of Pays de Vaud to get to know more about him.
"The season has started well, I'm happy and it's always nice to get off to a good start. Last year, around November-December time, I got a new coach and I think that's a big reason why I've been good so far this year. Everything went well in the winter and I could train a lot, so my motivation is really high. Last year wasn't the best, so I want to do better this year."
Tobias's first UCI race of the season saw him surprise himself with the runner-up spot at Gent-Wevelgem, the first round of the UCI Nations Cup. He talked about the race and what a confidence boost the result provided.
"Of course it's very nice when hard work pays off. It's a long winter and Wevelgem was always an aim for me. I didn't expect to be second. I knew I was going well, but at the start of the season, you are never sure how everyone else is going. That gave me a lot of confidence to race against the big guys."
When asked about his strength, Tobias tells me how much he loves climbing as a lighter rider, but yet has also worked a lot to improve his TT and is not a slow finisher either, winning a sprint in Zuid-Limburg.
"I love climbing in stage races. I'm yet to race in the mountains, but I've trained in them. As a smaller, lighter rider, I hope this can be an advantage for me. Last year, my TT wasn't so good, so I've trained on it and wanted to do well on it so I can compete in stage races. I'd hope that is now another strength. I'd not call myself a sprinter, but in Denmark, a lot of races are flat and finish with a group, so I learned I need to be fast to try and win. I can be quick though, even if I'm not a sprinter, as it is a very important skill to win races."
Svarre tells me that he does find balancing racing, training and studying, but that in Denmark, as much as possible is done to try and help him keep all the plates spinning.
"It's hard. In Denmark, I have an extra year in school to make it easier to train and the days not too long. You can still race and train without missing anything at school. It's hard, but the school are nice and helpful."
Svarre, who says that riding on an all-star trade team like NPV-Carl Ras Roskilde is like being on the national team, and racing his teammates in camp and beating them on occasion lets him know he is "one of the best guys in Denmark", talked me through some of his goals for the rest of the season.
"I will train a lot! It's nice to have results by now but it also gives me motivation to go out and train for more results. The Nationals will be a goal, it's always a goal to go for the jersey. I also want to get more UCI points. Aubel Thimster Stavelot, I did that last year and it's a nice race. That, and other races with some uphills agains the big guys will be a goal. I've not raced too much against the best juniors so far, only really on the Nations Cup rounds. I want to see how I do against them to see where I am at. I also want to get a good team for next year, so racing well this season helps people to get to know me."
Finally, we ended by talking about Tobias's dream pro win. He's went for the biggest of them all, as he loves the mountains and says that while other races can top it in terms of atmosphere, 'the Tour is the Tour' as the pros say!
"That's a hard question. The dream is always the Tour, it's a nice race and I love stage races. I'd say that race for sure. Atmosphere wise, I'd have to say the Worlds or maybe Flanders are better, but the Tour is the biggest race for me."
I'm a big fan of Tobias Svarre's, and I'm really hoping he gets a good team for next season that can offer him some hilly races. Looking at the recent trend in the Danish peloton, a lot of good Danish climbers have come to Italy to race, so maybe Svarre will be next. Either way, I'm sure he will be a very good U23.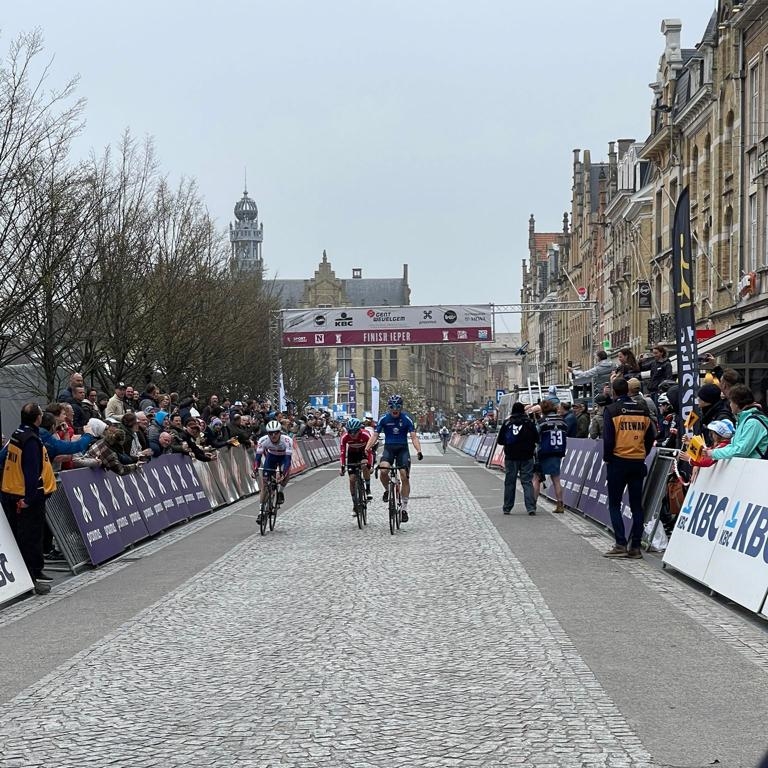 Junior Cycling Zone wishes to thank Tobias for taking the time to answer my call, and I wish him all the best for the rest of the season and beyond. You can find his NPV-Carl Ras Roskilde team on Instagram here, whilst Tobias can be found on the same app here. Tobias's Twitter is also linked here